Call (707) 263-4000 for Help Today
When wind damage strikes, Bridges Construction will be ready.  Our team of professionals will be on the damaged site, ready to board up or perform any roof tarping necessary to protect the structure from the elements or intruders.
Bridges Construction will also check the interior of your home for any signs of water or mold damage. This can happen often after severe rainstorms, hurricanes, floods, or other water intrusions.
Bridges Construction can clean up any debris due to a natural disaster, including roofing, glass, branches, trees, metal, and any other materials. If anything is left behind after a storm, there could be a potential hazard for animals, neighbors, and your family. Every homeowner should be sure to have homeowners insurance, and check their policy every year, to make sure they are covered in the case of a natural disaster.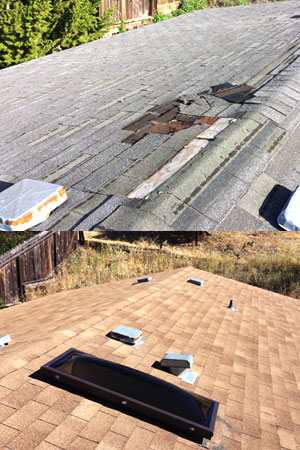 We needed a major repair after a flood, Bridges Construction did an amazingly beautiful repair and remodel, better than we'd imagined. Every stage if this project was handled perfectly and professionally.
Wind damage happens the most during the winter season. Often, many homeowners haven't winterized their home. Some of the tasks included in this process are cleaning gutters, replacing broken or old pipes, insulating pipes, fixing roofing and shingles, checking your home for leaks or major drafts, and cleaning your chimney.
Call (707) 263-4000 for Help Today